Pornstar :
Hana Haruna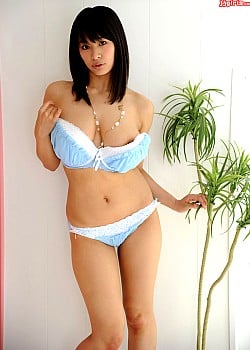 Hana Haruna
aka はるな はな
Rollover to rate this babe
About Hana Haruna
Hana Haruna (春菜はな) is a former Japanese gravure idol and current AV actress. Is a former member of the group Ebisu Muscats.
Biography:
She was a gravure idol from December 2008 to 2010 and made her debut as an AV actress in July 2010. She began her career with the intent of becoming an AV Idol but stuck to making gravure content at the behest of her managers for almost 2 years due to immediate popularity. Took on a few smaller acting roles throughout her career beginning with Hop Step Jump! (2009). A 2 episode role in S2 of The Naked Director by Netflix is her most prominent acting credit.
She participated in a wide array of fetishes during her extensive career but still has to receive anal penetration despite giving and receiving anilingus and penetrating others. Her shoe size is 22.5cm (5.5 US). A slow but gradual weight gain throughout her career lead to an image change around 2019 with phrases such as "beer belly" being used in the marketing of her releases. One example is MBDD-2034 from 2019. Her most recent official measurements were updated in GONE-050 in April 2022.
Performances:
Solo: Masturbation, Dildo
Lesbian: Softcore, Dildo
Boy/girl: Blowjob, Vaginal
Special: Bondage, Watersports
02:03:58
Hana Haruna – (ENG SUB) MY Innocent Wife Tricked
NKKD-179 – My Wife Was Bullied By The Neighborhood